In 1959 The Recording Academy, also known as The National Academy of Recording Arts & Sciences , started The Grammys and began rewarding what the believed were the best musicians of the previous year. Since then, The Grammys has become the epitome of excellence in music. Winning a Grammy was what legitimized artists and their work. Unfortunately, since 1959 the awards have become static and old. This is a problem because music, like other art, is fluid and constantly being reinvented. Any group hoping to judge and award the best music every year has to be willing to change with the times, otherwise they lose legitimacy. This is what has happened with The Grammys. The Hip-Hop community has constantly been at odds with the ceremony for not recognizing the artists and albums they agree deserve recognition. Since 1989 rappers have boycotted, dissed and interrupted the show in the hopes that they would take Hip-Hop seriously. Obviously The Grammys are important for simply awarding artists for so long, and reflecting the opinion of the mainstream.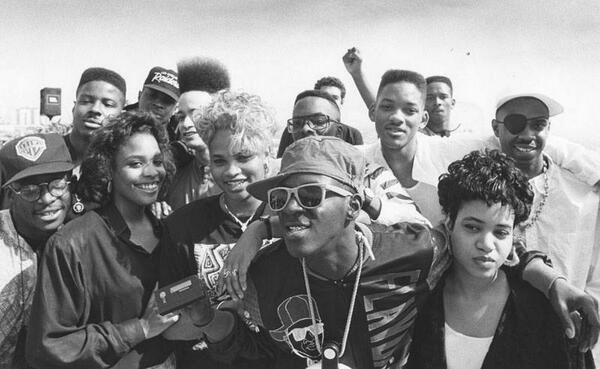 The problem with the Hip-Hop community is that they're frustrated with a process that has never understood, and may never understand rap. We are all aware that the committee is typically older than the average Hip-Hop fan, and the selection process allows people with little expertise in a category to decide. This is why artists like Macklemore, and potentially Iggy, win in the rap categories. It would be great if they let the group that arranged MTV's Hottest MCs list handle the rap categories, but there are rules to joining the academy, and many would still disagree with the winners. Music is selective so no one person, or organization can determine what is the best of a certain period. If I was apart of the selection committee, Nas and Jay Electronica would win everything, but thats just from my narrow lens. It's importance to recognized and celebrate artists that have excelled creatively or technically. If Hip-Hop considers itself a community and a "culture" they must decide how they want to reward their artists. Everyone must buy into the idea and with time it can be as "important" as a Grammy. Complaining about Kendrick losing when we know whoever decides doesn't understand is useless. I know I'm saying nothing new here, but Hip-Hop, at its roots and in its pure form, has always gone against the mainstream. We are in a strange instance where it now is the mainstream, but that doesn't mean others truly get it.
And honestly, we're all more interested in the fashion and performances than anything else right?