There is so much great TV out there. It's hard to keep up. There are huge gaps on my list because of shows I couldn't access or lack of time. TV is reaching a critical mass with a swath of creatives moving from big to small screen in search of more creative control. Netflix is writing blank checks and allowing people like The Duffer Brother to make shows like Stranger Things. HBO is producing quality content for a variety of audiences. From big budget productions like Game of Thrones to quirky comedies like Divorce. FX and even TBS are producing quality original content in this amazing race for cultural relevance. Shows no longer have to bring in 10 million viewers every week. If they can grab the conversation for a moment like Atlanta throughout the year, or Insecure during its finale, it's successful. Here are some of my favorite shows of 2016…. Spoiler Alert
Game Of Thrones
There was a period during the filming of this season where fans and critic were worried about it. The show had finally run out of source material. Geroge R.R Martin is under incredible pressure and taking his time to deliver the sixth entry in the book series. Showrunners, Benioff and Weiss, were going to have the freedom to take these characters Martin created and play with them their own way. It's funny to image a time where we thought it wouldn't work. Season 6 was incredible. Battle of the Bastards is one of the best things I've ever seen on TV. It was amazing storytelling and a technical achievement. "Hold The Door" was a heartbreaking moment I never imagined affecting me so much. The season finale was beautiful. Lena Headey continues to add layer after layer on Cersei Lannister and her actions in that final episode were executed perfectly. The Lost-style flashbacks, the Stark Reunion, and watching The King of the North crowned made for an incredible season of TV.
Black Mirror
I watched season one and two of Black Mirror a few years ago and loved its depressing, trippy, sci-fi mind games. Season 3 adds six new episodes, and despite the unevenness, the entire package is memorable and worth highlighting. Playtest, Nosedive and Shut Up & Dance are all uncomfortable looks at how technology can, and already has, affected us drastically. As I wrote a few months ago, San Junipero is probably the best episode of TV I watched this year. A beautiful love story about time and how it's spent with the one you love. Black Mirror is one the most interesting shows on TV and it deserves our attention whenever we get new episodes.
Love Sick
Love Sick is about a young 20-something living in England who contracts chlamydia. After learning the news he reaches out to his former partners to share the bad news. With each encounter we get a flashback that fleshes out their relationship and why it ended. Season 1 is great set up. It establishes these fast-talking, quick-witted, characters with big hearts and creates hilarious scenarios for them. Season 2 dives deeper into the central love story between Dylan and Evie. It's heartbreaking, warm, and incredibly funny.
Westworld
The show that probably took up most of my attention this year. Westworld is a sci-fi show based on the 1973 film. It's about artificial intelligence, the singularity, human desire to create and self-destroy. The ideas are grand and broad, but the performances bring the show back down to earth (or Mars?). Westworld is a theme park for wealthy people to go and live their truth. Sex, violence, or heroism are all possible in this fully-realized world populated by robots. With an amazing cast, led by Evan Rachel Wood and Thandie Newton, the show is given a soul in a world full of the artificial. It is nowhere near perfect, but it's ideas are so interesting and its approach is so engaging I couldn't stop thinking about it. I was listening to two Westworld podcasts by the finale and I'm eager to see where they go in season 2.
The Night Of
The best premiere episode of the year! The Night Of centers around Naz, a young boy caught at the wrong place at the wrong time. Despite orienting itself around Naz, his family and this incredibly unlucky event, it's really about the criminal justice system. How ineffective it can be, how it can destroy individuals and entire families. After a few episodes, you realize it doesn't matter if Naz did it or not. He's changed forever by this event and we watch his physical and psychological transformation in prison. The performances were all spectacular. The tone and cinematography are spot on. The show dips a bit in the middle but ends on such a sad note, it makes it all worth it.
Insecure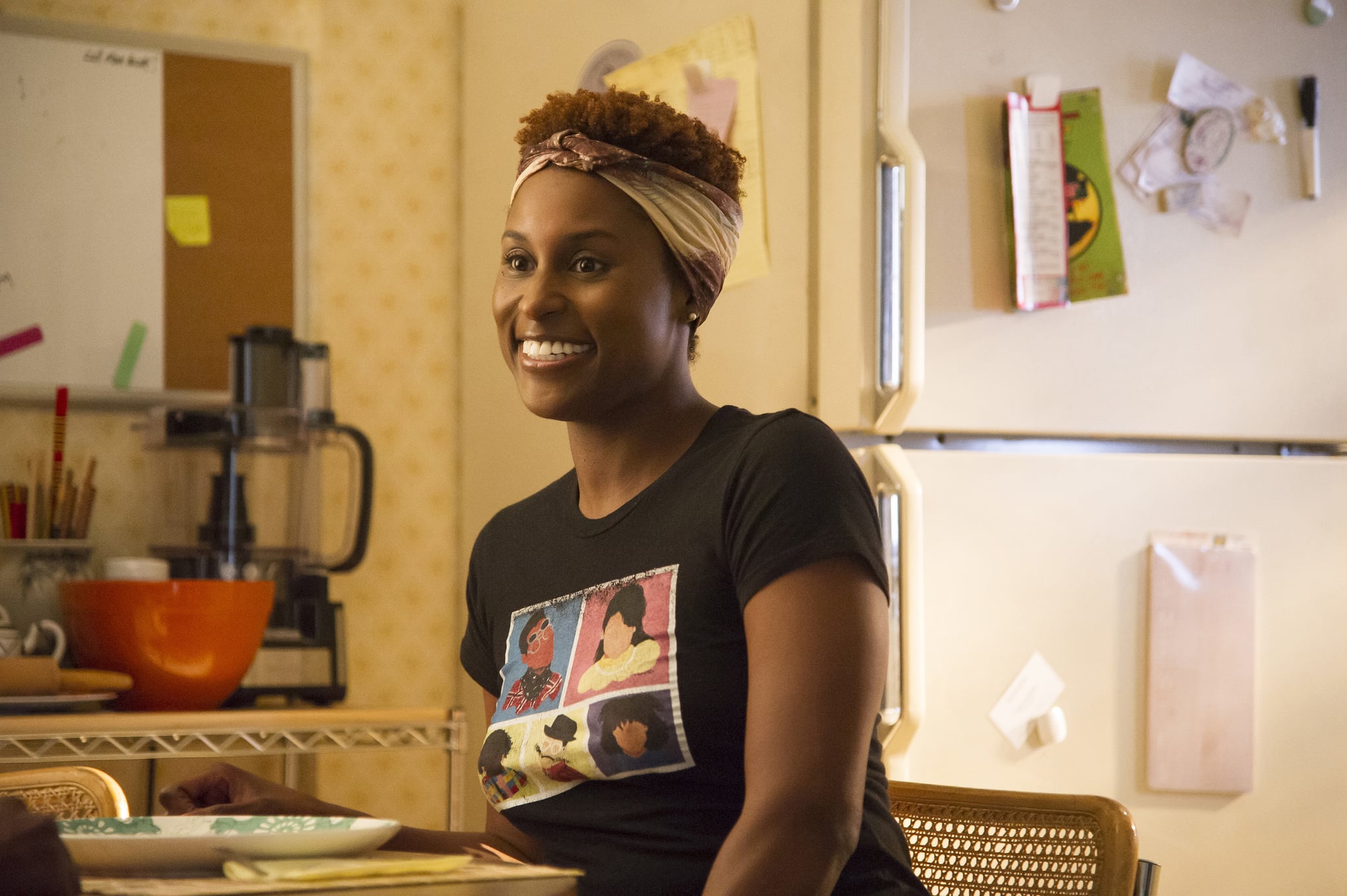 This is my favorite show of 2016. Insecure perfectly executes what it's trying to do. It's exploring black women's experiences as they enter their 30's. Trying to figure things out professionally, socially and romantically. Issa and her boyfriend Lawerance are at a crossroads when we meet them and we watch as they both try and deal with their shortcomings. Lawerance is struggling professionally and Issa is unsatisfied with him emotionally. What works so well is that both of them are at fault. This led to some amazing conversation on social media after the season finale. I've found a wife in Yvonne Orji, who plays Molly on the show. She's dealing with her own personal issues despite being a successful lawyer. It's just flawed, real, black characters dealing with the world. No one is a caricature. They all have dimensions and motivations. I loved this season so much because we got to see black people act normally on screen. Making jokes only we might understand and references tailored to us. It was a perfectly-executed exploration of blackness from the woman's perspective and I enjoyed every episode of its first season.