2014 has been a solid year for movies so far and we're not even done yet. This summer has been an interesting one to say the least. Marvel has continued its dominance within the comic book movie realm with Captain America 2 and Guardians Of The Galaxy. Scarlett Johansson showed her range starring in the aforementioned Cap 2, indie flick Under The Skin and Lucy. The Rock showed he isn't always box office gold as Hercules came and went. Sin City: A Dame To Kill For and The Expendables III were huge flops. Teenage Mutant Ninja Turtles and Godzilla were successfully rebooted and Snowpiercer was a huge hit on VOD. The movie landscape is changing as there is less room for middle-budget films in the movie theater anymore. Only massive event films like X-Men or Avengers can survive in that space. It will be interesting to see how much bigger studios are willing to make these movies to constantly gain our attention. 2015 will be a good year but will we see better blockbuster than the ones here?
The Good
Guardians Of The Galaxy
I've already sung the praises of this film, but again I loved it. Although not perfect this movie is a great balance of thrill, action and comedy with a charismatic cast and cool aesthetic. Chris Pratt has become a bonafide star and it'll be interesting to see if he can maintain this next year with Jurassic World. Marvel has found a tried and true formula that I haven't gotten tired of just yet. Yes, the villain is one-note. Yes, the finale is full of explosions and yes the plot is fairly simple, but what matters is how entertaining it was.. and this is one of the most entertaining films I've seen all year.
X-Men: Days Of Future Past
FOX put all their bets on this sequel/reboot and it paid off. After the failure of X-Men: The Land and X-Men Origins: Wolverine the series needed redirection. They corrected the course with X-Men: First Class in 2011 with a new cast and engaging plot. This film continues that story while connecting it to the original trilogy. The time travel element definitely leaves some huge plot holes and the set up is a bit confusing to anyone who recently watched The Last Stand, but overall this is the best X-Men movie to date and the highest grossing. The movie has created a buzz and excitement around the X-Men that hasn't existed in years.
Edge Of Tomorrow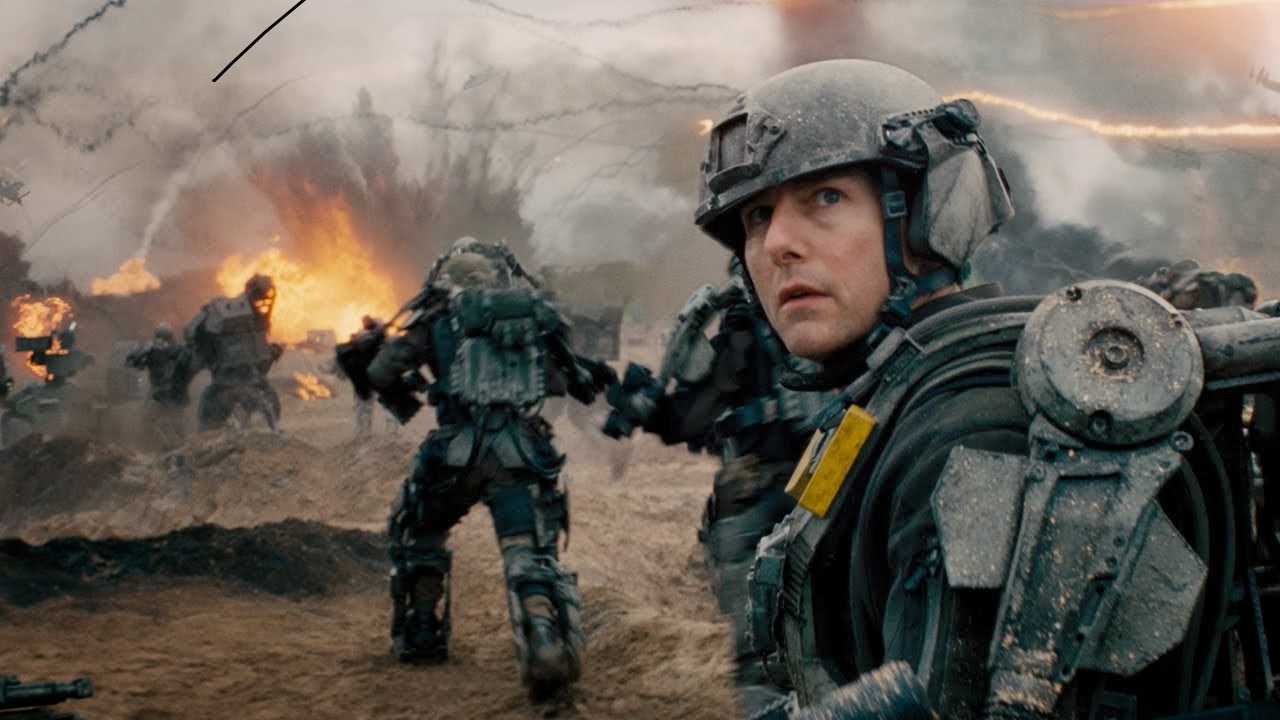 Tom Cruise is still one of the biggest movies stars in the world despite not getting the huge box office draw he once did. Last year he starred in the surprisingly good sci-fi film Oblivion and this summer he delivered an even better movie in Edge Of Tomorrow. In a nutshell its Ground Hogs Day with mech suits, but obviously its much more than that. Tom plays a solider in the middle of an alien invasion who repeats the same day after he dies. The script is pretty smart and plays with the repetition well. Emily Blunt is a personal highlight for me as she commands every scene as the super solider Rita Vrataski. This movie went under the radar and wasn't a huge hit. You should watch it if you haven't.
 The Disappointing
The Amazing Spider-Man 2
The movie was entertaining enough. My review is actually pretty positive. The problem is the studio behind it (Sony)hoped the movie would launch an entire cinematic universe to rival Marvel. Sony planned to have a Sinister 6, Venom and Spider-Man sequel all out before the end of the decade. On top of that, Sony expected this movie to make over a billion dollars for some reason. It only made over 700 million and it almost killed the franchise. Interest for the web-slinger is at an all time low. The movie was such a train wreck that the series is in limbo right now. Hopefully they can pull it together soon.
Godzilla
Critically and commercially this movie was a huge success. Director Garth Evans resurrected a franchise we haven't seen since 1998. I personally just didn't enjoy it. Godzilla looked great, the action was solid and the finale was pretty epic, but it just wasn't working for me. I didn't care for the characters or the motivations at all. Aaron Taylor-Johnson was boring and Ken Watanabe was unintentionally hilarious.  Bryan Cranston wasn't given much to do. My anticipation was very high and I was thoroughly disappointing.
The Ugly
Transformers: Age Of Extinction
Michael Bay made Baby Boys so I can never hate him, but what he created with this fourth Transformers film is gross. This movie was the worst thing I watched this summer, this year, and this decade so far. I'm exaggerating a bit, but I hated this so much. I was rolling my eyes and groaning as I watched another fight, or another bad joke. I missed Shia LaBeouf and Megan Fox so much. Mark Wahlberg did the best he could with a terrible script, but it was just all bad. The movie is currently the highest grossing movie this year banking over 1 billion dollars worldwide.