College was a grand disaster. A beautiful mess full of memorable moments, terrible grades, and lifelong friends.  So much changed in such a short time. My worldview opened up drastically and I started to learn more about myself and my surroundings (there are so many cool people from Pawtucket). Music was the backbone of those college experiences. These albums and these songs helped me pull all-nighters, build those friendships, and encapsulate those memories. Here are some of the albums that defined my college years below… Also, I noticed it was tougher to come up with albums as I got older and I think it was because after awhile I was just trying to graduate.
Freshmen Year ('09-'10)
The Warm Up – J. Cole (June 2009)
What a fantastic mixtape. This was my first time listening to Cole in any real capacity and I was impressed. Particularly with Lights Please, an amazing song that still ranks among his best.
Ready – Trey Songz (Aug. 2009)
Trey Songz career peaked and tanked during my five years in college. Ready was his absolute best and most popular. It had so many incredible R&B hits. Panty Droppa will still have everyone singing at the top of their lungs.
Man On The Moon – KiD CuDi (Sept. 2009)
I've already written about this album and how helpful it was during my freshmen year. Check that out HERE
*Bonus* Exhibit C – Jay Electronica (Dec. 2009)
When I went home for winter break I was searching through different outlet's End of the Year lists. Exhibit C was on many and I gave it a listen. The rest is history. It's 2017 and I'm still waiting for the album.
Attention Deficit – Wale (Nov. 2009)
I was HUGE Wale fan in high school and that went into my first few years of college. Attention Deficit was a pretty good album and I was proud to see him release his first effort. Mama Told Me, Pretty Girls, Shades, Diary are all really good. Prescription is possibly Wale's best song.
Kush & Orange Juice – Wiz Khalifa (April 2010)
This defined the first summer after my first year in college. I never listened to another Wiz project the way I listened to this one. It was special and captured a particular moment.
Sophomore Year ('10-'11)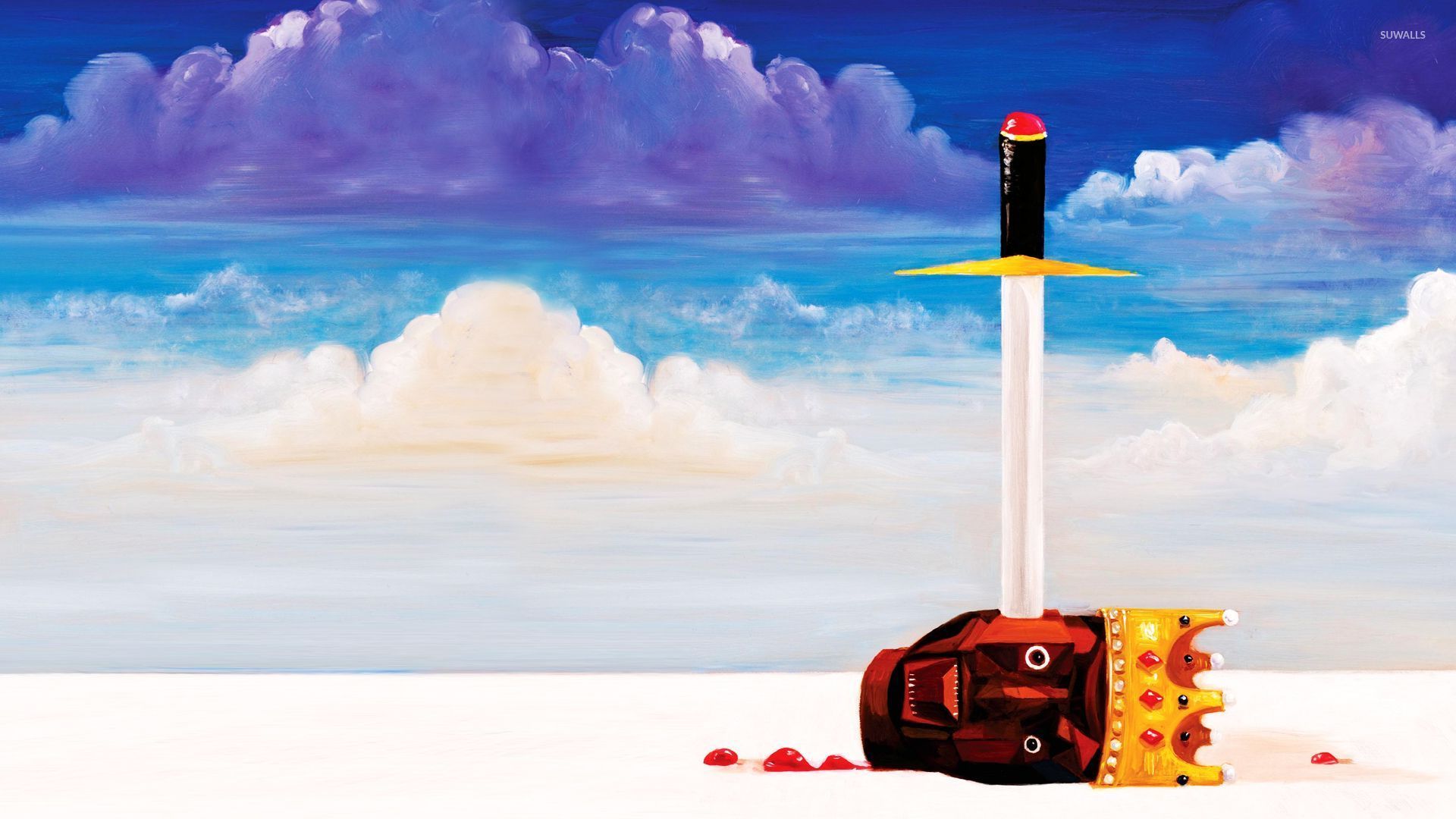 My Beautiful Dark Twisted Fantasy – Kanye West (Nov. 2010)
This is one of the greatest albums I've ever heard in my life. Easily the best album to come out while I was in college. Kanye owned my second year at The University of Rhode Island. From the G.O.O.D Friday releases to the album leak, MBDTF was Kanye's best. What made it better was enjoying in a dorm full of fellow Kanye fans. No one could deny the quality of the album.
Nostalgia, Ultra – Frank Ocean (Feb. 2011)
Frank Ocean is an anomaly in the industry. His music is beautiful, his lyrics are potent and his melodies are catchy. He drops in and out whenever he's ready. I don't understand it at all. When Ocean's first project, Nostalgia, Ultra, dropped it shifted music and everyone took notice.
House Of Ballons – The Weeknd (March 2011)
Although I was never a huge fan of The Weeknd, this album was very significant.
*Bonus* HiiiPoWer – Kendrick Lamar (April 2011)
This song introduced me to Kendrick Lamar and I loved it the second I heard it. I bought Section.80 immediately and enjoyed it also.
Junior Year ('11-'12)
Watch The Throne – Jay-Z & Kanye West (August 2011)
A major event in hip-hop. Two of the biggest artists getting together for one album. It was huge. The spectacle was ultimately better than the album but it was all amazing in the moment.
Cole World: The Sideline Story – J. Cole (Sept. 2011)
A solid first start.
Take Care – Drake (Nov. 2011)
All of Drake's album deserve to be on the list, but this one particularly was special. This is probably my favorite Drake album and I remember listening to this while playing Call Of Duty.
Senior Year ('12-'13)
 .
*Bonus* Adorn – Miguel (Aug. 2012)
I probably listened to this song more than any other during my fourth year at URI. Whenever we needed something to listen to while playing cards, drinking or just talking we could throw this on and it felt like the first time we ever heard it.
Good Kid, M.A.A.D City – Kendrick Lamar (Oct. 2012)
Some of the biggest rappers right now dropped their first albums while I was in college. The most critically acclaimed and the one that actually met the hype was Kendrick Lamar's Good Kid, M.A.A.D City. An amazing album strung together into a single narrative. It's incredible to see how much he's grown since then but this was a perfect first outing for one of rap's biggest names.
The 20/20 Experience – Justin Timberlake (March 2013)
The world needed Justin. I had been six years since FutureSex/LoveSounds and people have forgotten about how he changed the world with SexyBack. When I first heard Pusher Love Girl I knew this album would be amazing. It didn't disappoint with 10 impeccably produced songs. I'll never forget driving into Providence with a car full of 20-year-old men singing Strawberry Bubblegum.
That Fifth Year Though ('13-'14)
Yeezus – Kanye West (June 2013)
The album is easily Kanye's worst. We can all agree it wasn't the genre-shifting, forward-thinking release critics were hoping it would be back in 2013. We all had fun talking about it. How much people hated it, or how tolerable it was for others. Bound 2 is still great and Blood On The Leaves is now required at every Kanye concert. I'm not trying to defend it, I'm just saying every Kanye release chews up a lot of the cultural conversation… Yeezus is no exception.
Nothing Was The Same – Drake (Sept. 2013)
Drake's follow-up. Another realllllllly good album. Full of great tracks that held most of our attention at the start of this school year. Drake was riding a wave he's yet to come down from. At this point is seemed like he had reached his peak… we were all wrong.
Beyonce (Dec. 2013)
Talk about peaking. Beyonce went away for a few years and then, out of the Blu, released a surprise album that no one saw coming. It came with visuals as well. Not only was it her musical opus, it was the beginning of her blooming creativity. She took everything she learned from previous releases and created a grand, artistic statement that was great to watch, and even better to listen to. It cemented her place as the biggest pop star in the world and proved that Bey has no bounds.