Who knew Star Wars needed less Skywalker. The classic, culture-defining sci-fi series only has seven theatrical releases (not including The Clone Wars) and all of them revolve around a small group of characters. Skywalkers, Jedi, Sith, lightsabers, The Force. All this mythology floating around one family and a bunch of friends. Star Wars needed to stretch its legs a bit. Take a walk around the cosmos and see what else is out in the Galaxy Far, Far Away.
In the Year between Episode VII & VIII we get Rogue One: A Star Wars Story. The first in an endless borage of Star Wars spin-off films slated for release between now and 2045. Folks are already cynical about the idea, but this film pushes those feeling away quickly because of its fun set up and strong execution. The story behind the stolen Death Star plans (the thing that started this entire series) is brought to life is splendid fashion. Rogue One proves that you can make a fun, entertaining and compelling Star Wars movie without lightsabers and Skywalker melodrama.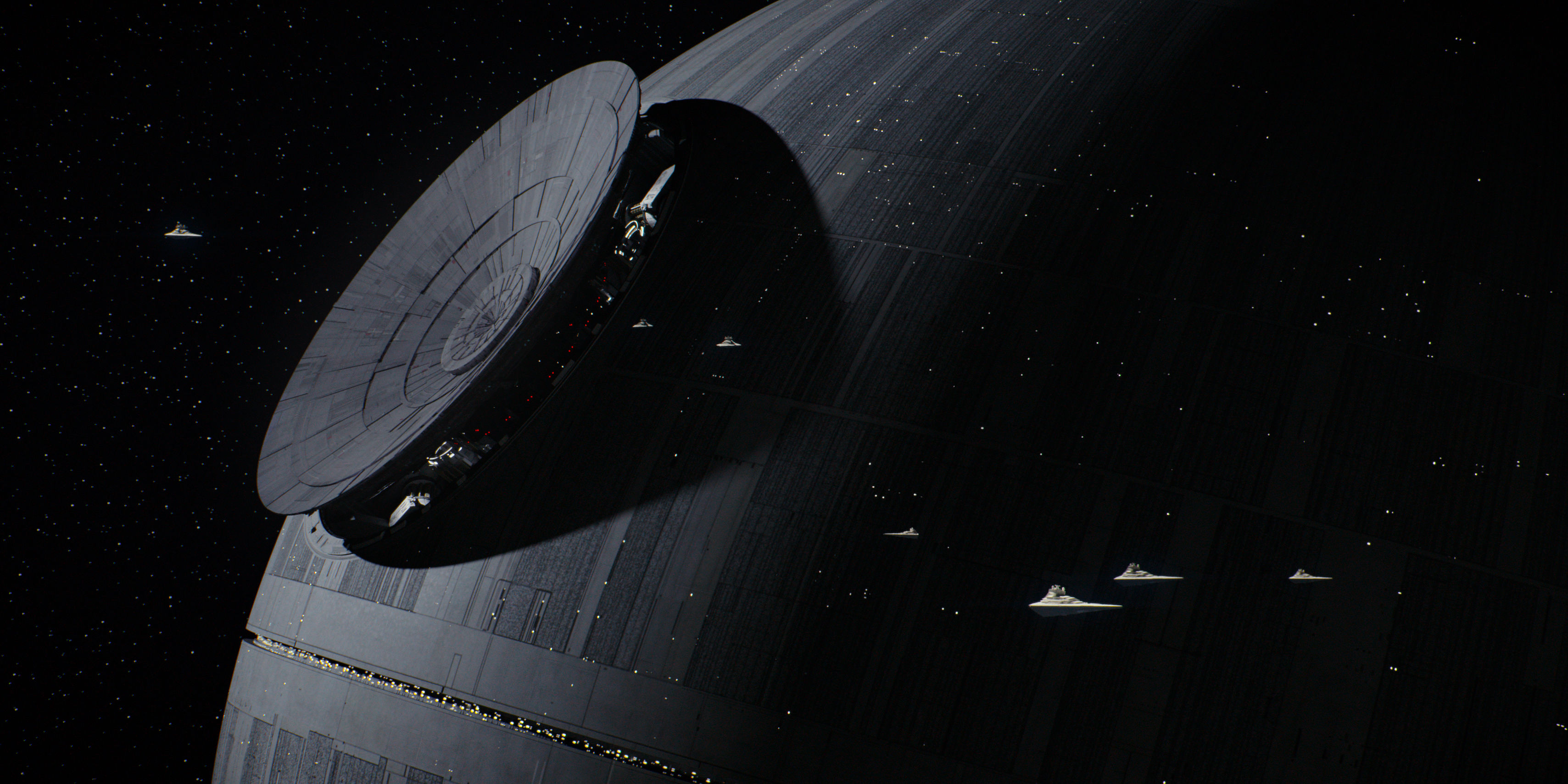 The plot is something straight from a Fan-fiction Tumblr page. The story revolves around Jyn Erso, the daughter of the man who created the Death Star. After being left with Saw Gerrera, played by Forest Whitaker, she's eventually out on her own surviving. Out in space, The Rebel Alliance and the Empire are at odds, but still not in all-out war. Eventually, Jyn is roped into this plot to steal the plans for the first Death Star. All of the actors do a solid job in their roles, but the real star is the premise… and of course the Death Star itself. The iconic sci-fi weapon has never looked so beautiful. Director, Gareth Edwards, dedicated a considerable amount of screen time to the ship, its scale, and its massive power. Felicity Jones, asJyn, is a hard character with depth and a fascinating backstory. Diego Luna brings a less heroic dimension to The Rebels with Cassian Andor, a loyal captain for The Alliance. K-2SO, a reprogrammed Empire droid, voiced by Alan Tudyk, is the heart of the film. He's ranked with BB-8 as one of the best droids in the Star Wars universe.
Donny Yen plays Chirrut Îmwe, is one of the coolest characters I've seen in a Star Wars movie. He's a warrior with blind faith in The Force. What is even more interesting is that he seems Force Sensitive, but it's possible that he simply doesn't have a high enough midi-chlorians count. It adds a new level to this faith system we thought we knew so much about. All of the characters have great final moments. I wish they could've had more time to form into a true team, but this story moves so quickly there's barely any time for interactions. One of my biggest issues is there isn't a moment where they come up with an actual plan of attack. There is no montage where they set up the heist and I was really excited to see the Star Wars version of that.
Ben Mendelsohn continues to kill every role he's given. This time he plays Orson Krennic, the imperial Director overseeing the development of the Death Star. His character is your standard villain but Mendelsohn brings a hunger and desperation to the character that makes his inter-galactic office politics fun. Those middle management squabbles are fought with a computer-generated Peter Cushing as General Tarkin. I won't argue the morality of bringing dead actors to life through computer animation, but I will say it looked odd. I was so distracted by the effect and his unrealistic shine that I couldn't pay attention to any of his lines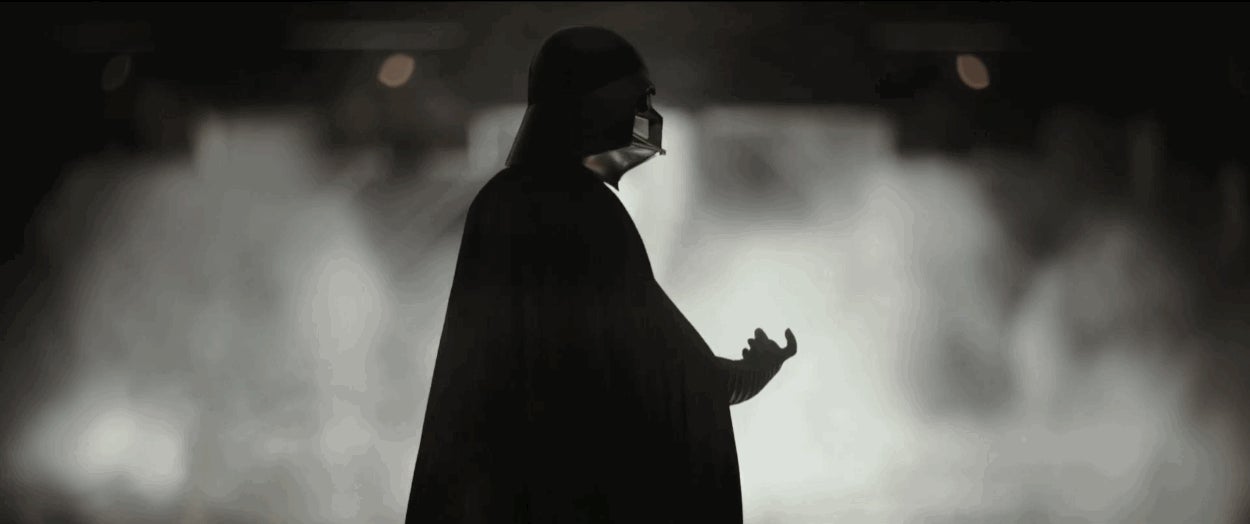 The first part of the movie is a bit of a drag. We jump from planet to planet as the story tries to set itself up. Once we get to the first major action beat though, things start to pick up. The last forty minutes of the movie are amazing. An all out war that cuts between dogfights, ground warfare, and the Death Star plans. It's exhilarating and uses the elements of Star Wars we love in new ways.
The final scene with Darth Vader is the best one I've ever scene with the classic villain. The way the movie leads almost directly into Episode IV had me on the edge of my seat with a huge grin on my face. I can't recommend this movie enough and I'm excited to see it again.