It's election season. Politics are the topic of many conversations. Donald Trump and Hilary Clinton are constantly on the news, but it feels like we're not learning anything new. We're still talking about Trump's inability to be president and Hillary's emails. Fortunate for us, the internet exists. We can find the necessary content to inform us on the actual politics. Here are four that I listen to regularly. They'll keep you informed and knowledgeable.
The Weeds

I listen to a lot of nerdy podcasts. This is amongst the nerdiest. The Weeds is an awesome Vox podcast that dives deep into policy and its effects on everyday people. Ezra Klein, Sarah Kliff, and Matthew Yglesias tackle topics like healthcare and the economy. They do all the reading and analyzing and feed it to listeners is digestible bites. Definitely worth a listen!
.
Keepin' It 1600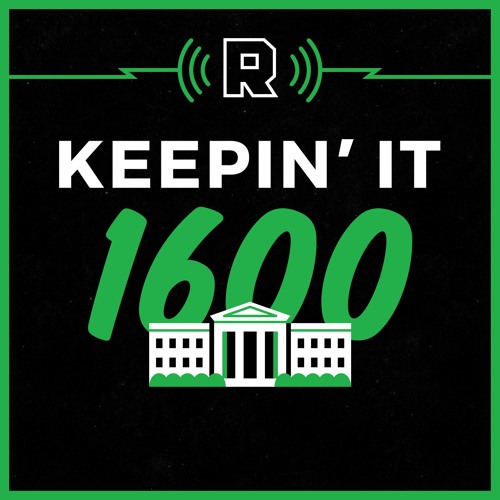 Keepin' It 1600 is one of many podcasts under The Ringer umbrella. Hosted by four former aides to President, the show is very left leaning, but their commentary is self-aware and funny. They look at the big news in politics and look at it from all angles. Obviously, the national election is taking up most of their conversation lately. They think Trump is a complete idiot but they're still scared of what could happen in November. 
Presidential
This Washington Post podcast doesn't look at current events at all. Instead, Lillian Cunningham is dedicating 44 episodes to each American President. Taking about 30-40 minutes to look at their life, political career, and personality. It's a fun and casual way to learn some American history. 
Politically Reactive
This has become one of my favorite podcasts in a short period of time. W. Kamau Bell and Hari Kondabolu are two successful comedians with an interest in politics. On each episode, they interview an amazing guest and learn something new about politics. From The Green Party to Rat Fucking to Black Lives Matter, they're talking about everything. They add a perfect comedy blend and pause in between interviews to inform listeners on topics. Their episode with dream hampton is one of the best podcast episodes I've heard in some time. She's brilliant and they give her the space to share her thoughts on culture.
.