There was a lot of great television this past year. As we near the end of this TV Golden Age, we are still surrounded by gems, both streaming and otherwise. Netflix is continuing to create amazing original content. Other streaming services are doing the best to catch up. Network TV is trying to adapt as more and more people leave cable behind. Channels like FX are creating premium television experiences with Fargo. HBO continues to maintain cultural relevance with Game Of Thrones and other shows. True Detective was a massive disappointment this season and other great shows came to an end. With all the different services and channels, viewers all have their favorites. Here are 4 of my favorite shows from the past year.
Honorable Mention: Mad Men
The end of an era indeed. Mad Men has crept onto my short list of favorite shows of all-time. With amazing acting, writing and a genuine appreciation for the time period, Mad Men has become a staple among this Golden Age of Television. Donald Draper is one of the great characters of all-time and Jon Hamm encapsulates the nuanced, troubled and privileged character. Mad Men is currently on Netflix.
Daredevil
Marvel has dominated the movie landscape since the release of Iron Man in 2008. The shared cinematic universe they created has ushered in a new era of blockbuster event films that other studios are desperately trying to emulate. Agents Of Shield was the studios first attempt at bringing that universe to the small screen, with marginal success. Daredevil was the first of five Marvel shows adapted as a Netflix series, and it has set a very high bar. It's a typical origin story, but what makes it unique is its gritty tone and complex villain. Vincent D'Onofrio isn't the typical Marvel villain, full of evil and no substance. He has a complicated backstory and justification for his actions. The show is dark and very violent. There's a particular fight scene in episode two that stands out. Charlie Cox was perfectly cast as Matt Murdock/Daredevil, and the cast around him is strong.
The Last Man On Earth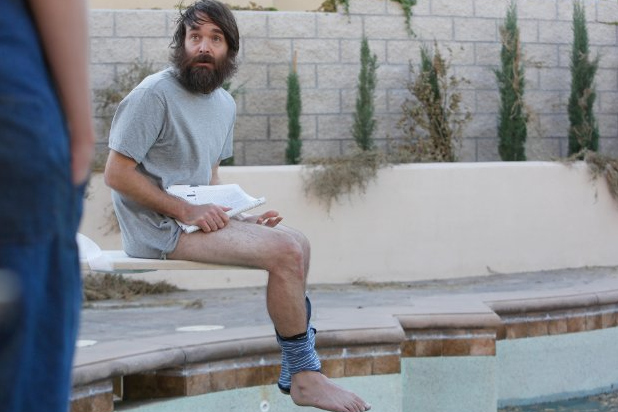 Imagine what would happen if the most self-centered, selfish jerk was the last man on earth? The concept is simple, but the execution in this show is spot on. Will Forte is able to be a complete asshole while still demanding your sympathy. I'll spoil things now and say he isn't actually the last human on earth. When other characters arrive we see just how terrible of a person Phil is. There are some absolutely cringe-worthy moments on this show, but that makes the experience hilarious and uncomfortable.
Game Of Thrones

Game Of Thrones has consumed most of my life. All of my conversations are Thrones-related, I'm constantly recommending the show to friends and I've listened to the 30-hour audio book. I'm invested in this world and these characters. Season five is unique because the showrunners finally caught up with the source material. Several events this season haven't happened in any of the books yet. Key players finally meet, and other have their fall from grace. The High Sparrow has changed the dynamic in King's Landing, Sansa is still a pawn in Little Fingers game and Jamie goes on a road trip with Bron. This season isn't as strong as the first, but it provides a satisfying arc for many of the main characters. The end of the season is still shocking, and the promise of whats to come is intriguing.
Master Of None

I've never been a huge fan of Aziz. His stand up isn't my style, and although I love Parks & Rec, he plays a small part. Master Of None caught me by surprise and managed to become my favorite show in 2015. A fun look at the lives of New York 30-somethings, trying to figure it out. The stories are lighthearted and some are thoughtful and fleshed out. I binged the show and I immediately wanted more. It has elements of Seinfeld, Curb Your Enthusiasm and Louie, while adding the voice a first-generation immigrant. Check this out on Netflix.