I recently binge watched the entire first season of Being Mary Jane. I vowed to never watch it, after I was hyped for the movie and felt absolute betrayal when it ended on a cliffhanger. All of a sudden it was a series! I was not aware. All the loud ass commercials on BET and they never mentioned that Being Mary Jane is a movie turned series. I honestly wanted to contact BET myself and tell them how "disrespectful to inspiration" they were for doing such a thing. But after a few minute of ranting my aggression calmed down and I did not follow up with the show. But I digress.
Besides the blatant inconsistencies, slight colorism, and the oppressive temperament of the lead character, it is actually a show worth watching. The conversation that Mary Jane, MJ, has with her niece Niecy is the crux of what I believe the show represents. It takes place at the beginning of episode seven. I wish I could have found a full clip of the conversation, but this will do! Here's the link:
http://www.bet.com/video/being-mary-jane/season-1/sneak-peeks/niecy-s-reality.html
Niecy is nineteen and about to have her second child. She does not have a job and she lives with her grandparents. MJ is constantly scolding her for not living up to her fullest potential. Niecy discloses insecurities that are so prevalent in today's society. Beauty and self-esteem are two issues that are interconnected and all women, might I say all humans, face. Fat/skinny, tall/short, light/dark, "good hair"/"bad hair" and countless others are all issues that are dealt with, whether we care to acknowledge them or not.
When Niecy opens up about her perception of self and how she wants better for her daughter, it saddens me. She talks about how her daughter will be half Filipino and half Black, which predisposes her to having a lighter complexion and "good hair". All the things that Niecy hates about herself, she wants to shield her daughter from battling similar demons. She mentions how her daughter will have a better life given her mixed race identity.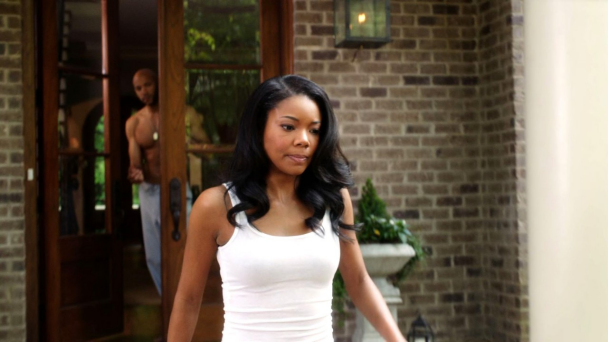 It was interesting that Niecy was so honest with herself, and she shared her lack of self-esteem with Mary Jane. A woman who embodies all the qualities that make her hate herself, all the things she is not. That is a powerful moment because it is hard to swim in a sea of your own hatred. There is really nothing to keep you from drowning. No matter how many times MJ tells Niecy she is beautiful, it does not change Niecy's reality.
"Pretty is it" Pretty is how Niecy defines success, self-worth and love. She was socialized to believe that she is not beautiful. But beauty is not exclusively defined and most definitely should not just be defined as outward appearance. Beauty to me is synonymous with intelligence, honesty, humility, and laughter, all things you cannot readily see, but you can feel it. This moment of vulnerability is so tastefully paired with the rap genius Jay Cole's song Crooked Smile. "No need to fix what God already put a paint brush on".
Honestly, I cannot stress enough how important it is to define beauty for you and how important it is to start with yourself. There is so much more to people than what is on the outside. We tend to judge people for their appearance, which makes no sense what so ever. God made us all different and we are so willing to put ourselves in other people's boxes. Everybody in this world is beautiful, everyone has ugly tendencies, and that is the reality. Classic beauty is so fucking overrated. That shit is for the birds. We are all flawed. We are all imperfect. And that is satisfactory.
I leave you with this quote from author, poet, spiritual healer Iyanla Vanzant "Everything that happens to you is a reflections of what you believe about yourself. We cannot outperform our level of self-esteem. We cannot draw to ourselves more that we think we are worth."