The streaming music landscape is brewing with competition. Apple, Spotify, and Tidal are all trying to earn our subscriptions. Spotify is the old pony in the race, still holding on to its massive subscribers from a time where little competition existed. Tidal gained a little momentum with the backing of the world's biggest artist. Apple has brought back "Event Listening" with their BeatsOne Radio and playlists created by cultural tastemakers. It seems to only be a matter of time before the tide shifts in favor of Apple Music. They're more creative than Spotify, cooler than Tidal and the app is already on everyone's phone. That's the massive leg up. I don't even know what the Tidal app looks like and whenever my Spotify app crashes or takes too long, I start side-eyeing Apple. As of right now, I'm not leaving Spotify just yet, but here's what Apple can do to convert me.
Make It Easier To Navigate
I used my 3-Month Free Trial with Apple Music and had no clue what I was doing. Where the hell is my music, how do I make a playlist, is this the radio, what are the hearts for? I'm just trying to listen to The Chronic man. I think Apple Music could use a very simple makeover, or at least, an instruction manual. Just make it more like Spotify.
End My Subscription For Me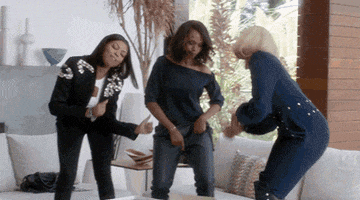 I hate change. I rarely end subscriptions or memberships until they force my hand. If Apple makes it easier for me to break up with Spotify, then I'll make it official.
Release Jay Electronica's Album Exclusively On Apple Music
If you read my list on how Tidal can convert me, this isn't surprising. I'm a huge fan of Jay Electronica and I've been wait for his album since 2009. If he says it's coming out first on Apple Music. I'm gone.
Import My Spotify Playlists
This is huge! This is why most people haven't switched to Apple Music yet. I've had Spotify for years now, and in that time I've created perfect playlists for myself. The thought of having to rebuild them on Apple Music is terrifying. Going through the confusing menus to create my Missy Elliot, Usher and Iggy Pop playlist sounds like the worst task imaginable. I won't do it! You can't make me!