After a slew of sexual assault allegations Bill O'Reilly is no longer an anchor at FOX News and his hit show, The O'Reilly Factor, is over. With five lawsuits settled out of court for $13 million dollars, the pressure was on FOX to do something. They initially tried to sweep things under the rug, but they surfaced, then the outcry came, and advertisers left. This will cause a massive blow to FOX News, as his show was their most popular and talked about piece of programming they had. In light of their recent vacancy, here are a few suggestions for hosts during his now empty slot.
Lupe Fiasco
 .
After a pretty lousy showing on The O'Reilly Factor after he called Obama a terrorist, I think it would be sweet redemption for Lupe to takeover the show… of course renaming it The Fiasco Factor.
Ludacris
Luda had a huge publicity deal with Pepsi back in 2002. Apparently, he disturbed Bill's peace because the 67-year-old anchor put him and his lyrics on display for white people, and Pepsi executives to combover. Luda was out of a deal faster than you can say "Move Bitch," and O'Reilly proved how influential he was. Now, with the tables flipped, Luda can host the show and Pepsi can buy all the ad space.
Cam'ron & Dame Dash
 .
Seriously, this would be the greatest show of all-time. Harlem's Finest on primetime TV cracking jokes and talking shit? Why hasn't this happened already? We can call it… YOU MAD!!! Which member of the Murdoch's do I need to contact to make this a thing?
Donald Trump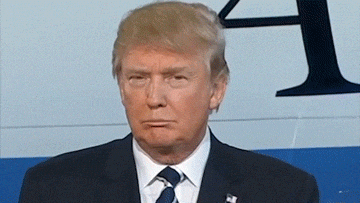 We get it.. you won. You can stop pretending to be President and take your rightful place as the poster boy for FOX News. Please, let the adults do their job.