Recently, JAY-Z, one of the biggest rappers in the world, released his latest album 4:44 on Tidal and to Sprint users. Fortunately for the internet, the rest of us were able to access the album soon after it hit the streaming service. After having some time to sit and digest the album I thought I would share some thoughts. I think it's amazing. Jay is very focused and clearly trying here. The result is a fun, entertaining, personal LP that addresses what we've all been wondering, but then offers us so much more. Here are a few thoughts I had on the album.
His Best Since American Gangster

The Blueprint 3 and Magna Carta Holy Grail have fun moments but are ultimately flawed. Because of name recognition and a phone scheme respectively they both gained more attention than Jay's post-retirement masterpiece, American Gangster. I stan for that album, but 4:44 just might be better. Both albums have a narrow focus and are perfectly understated. No obvious radio-ready singles, no silly promo campaign, no stunts, just great music.
God Bless No I.D
No I.D has always been incredible. The Chicago producer guided Kanye sonically throughout this career. Reeling him in and pushing his sound at pivotal points during his journey. He's made magic with Common for over the course of two decades. No I.D was a legend before he became the first producer to work exclusively on a Jay joint. Maybe this will solidify his legacy. This album is a concise body of work with its soundscape firmly planted in the soulful, sample-driven arena he helped usher in the 2000s. He's not behinds the scenes but a co-star with Jay here. The title track 4:44 is a beautiful ballad with room for No I.D to use the sample like an instrument. On The Story of O.J, Jay magically spits "Y'all on the Gram, holding money to ya ear, there's a disconnect, we don't call that money over here." It's a soaring and heroic moment every time I hear it. Obviously, Jay's delivery and wordplay are spot on, but it's the beat in the background doing summersaults that make it such a memorable moment and an album highlight.
Lemon(ade) Lean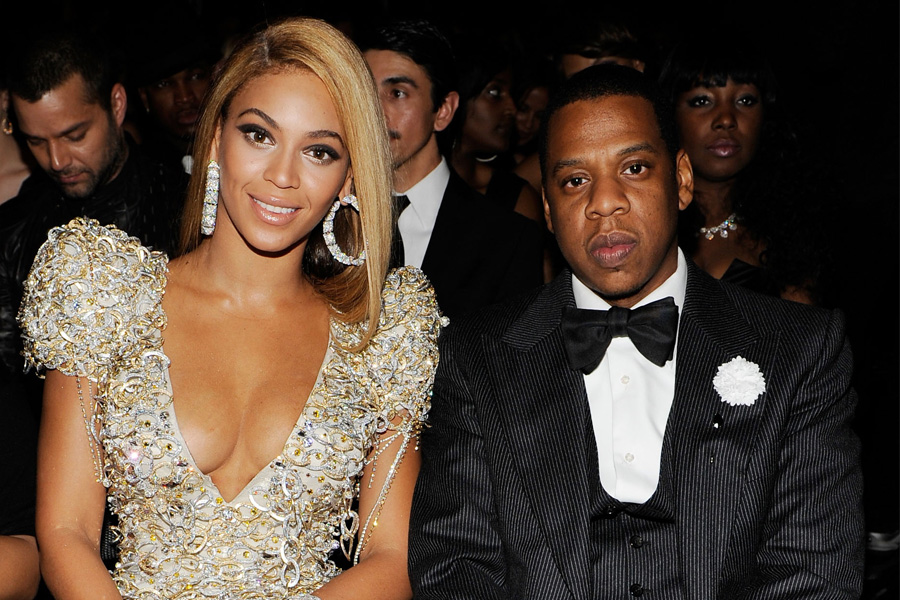 Jay is at his best when he's vulnerable and open while remaining the coolest guy in the room. It's a tough balancing act that even he struggles with album to album. Reasonable Doubt was a perfect combination of the two, couples with sniper-like lyricism. The Blueprint saw it perfected again, with tailored, shotgun-style stanzas for his enemies. We see it here and it's even looser. His crosshairs are set on himself this time. He's doing his best to deconstruct his persona on this album. Addressing his wife, apologizing to her and their children, while still remaining the coolest guy around. On 4:44 he's literally apologizing the entire song but it isn't sappy, or cheesy, or corny. It plays genuine (it doesn't hurt having the amazing sample in the background). He tackles his shortcomings head on. He talks about what they're supposed to be, how he "sucks" at love, the inevitable conversation he'll have to have with Blu and the twins. He wisely keeps it contained to this song to avoid the album becoming a "response to Lemonade" because that would be reductive. It's so much more. Leaning into the controversy and getting personal allowed Jay to create a piece of work that'll last the test of time.
The Black-Owned Trend
With Twitter becoming a hub for black intellectual thought, the rise of Black Lives Matter and what feels like a heightened threat on black bodies we've become more "conscious". That looks different for all black people and for Jay-Z, ideologically, it looks like Black Capitalism. Creating generational wealth, investing in our communities, and owning our property and our art. An old adage, of course, but told through and delivered in a way only the best rapper can. It's not preachy. It feels like a man who's older and has his legacy to construct and solidify. Ultimately, black folks need to consider the future. Not just economically, but culturally. Jay provides the 101 class framework for the few that aren't already hip. Like Jay says "fuck living rich and dying broke."
I don't believe in Black Capitalism and when Jay says "let's create a system within a system" that's only the first step. We need our own system, firmly rooted in its own reality and distinctively separate from White Supremacy so that we can compete and create our own political power. Let me get off my soapbox though.
Jay has created a thoughtful, dense and forward-thinking body of work. Proving that he's still the best rapper ever and just as good as he was 10 years ago. The old man still has plenty of tricks up his rich sleeves.