Is anyone surprised? Everything he's said and done has been leading to this moment. Kanye has been groomed to be president like a Kennedy and I think he'll win if he runs. He will save the world like he's planned to for a long time. He's 100% trolling, but its fun to dream right? Here are 4 reasons why he would make a great Commander & Chief.
4. He Would Put His Face On Every American Dollar & Coin
When Kanye becomes president he will replace the racist, slave-owning faces in our pockets with his own glorious mug. I think the pictures should represent the different eras of his career. The 1$ bill can be The College Dropout Bear, the 5$ bill can be Kanye with the shutter shades, and the 100$ bill can have the classic #KanyeShrug on it.
3. The U.S Military Would Be The Flyest Out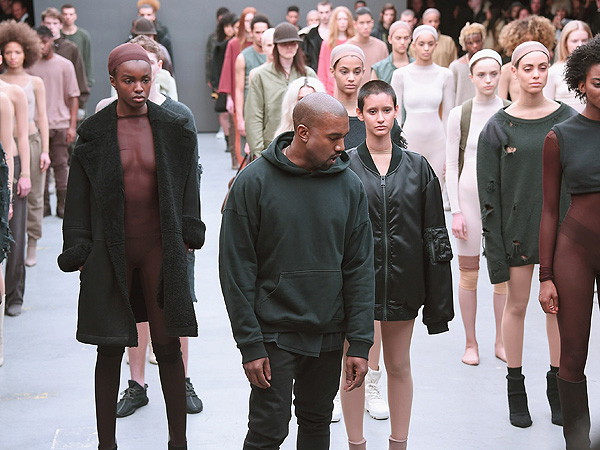 The United States military is station all over the planet, and has more bases across the world than any other country. They spend over $600 Billion dollars fighting wars and securing national interests. Kanye believes the military can do all those things, while laced in the finest garments. Kanye's collection will be modified for combat and soldiers will have the latest Yeezy Boosts.
2. Kanye West Wing
Kanye has been able to create some of the greatest music ever. He's done this by bringing together some of the greatest musical minds to work on one cohesive piece of work together. Kanye has proven he is able to bring different types of people together to work on a single vision… his vision. What makes you think he can't do that with America? Let's be honest. It was harder to make My Beautiful Dark Twisted Fantasy than it was to pass ObamaCare. I think Kanye can make the this country great again, and do it with Democrats and Republicans on his side.
"Free Yeezys For Everybody"
SAY NO MORE! I Wear a size 11.