Like many of you, I hated reading when I was younger. It wasn't until Harry Potter that I really started reading anything for pleasure. It wasn't until college that I began reading for fun, and for sport. Although I don't do it often I feel that a great book can captivate me in ways very unique from a great show, movie, or video game. Its just different. Because you get to create the imagery in your mind and make the story your own. I enjoy it a lot. Here are 4 random books I chose that you may all enjoy.
The Road
By: Cormac MaCarthy
Post-apocalyptic settings are always a easy hook for me. The concept of the world ending and groups of people trying rebuild, re-civilize, or simply survive is awesome. The idea is far from new and it seems like humans have a obsessive fascination with the end of the world. From The Book of Revelations to The Walking Dead we love watching the world crumble. The Road, written by Cormac MaCarthy, is a depressing look at human behavior when system, order and power is replaced with chaos, hopelessness and fear. The two main characters are a Man and his Son as they travel aimlessly. We're never told how the world ended, how any other people are alive, or if they are people trying to put things back together. We just follow a man and his boy as they try an survive. The book is relentless as the depression and misery consumes you the more you read and engage. Things go from bad to worse and it never feels like things will ever get any better. They're walking, but they have no real end point because the entire world has come to a terrifying halt. The other characters in the story have completely lost their humanity and are only trying to survive. The Man does all he can to try an keep his son from becoming like everyone else, but as you read you wonder if it even matters.
Assata: An Autobiography
By: Assata Shakur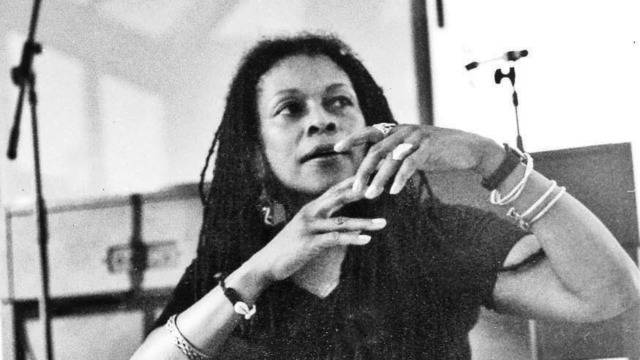 Assata Shakur has become a iconic figure in Black History and for good reason. She fought against White Supremacy with The Black Panthers and The Black Liberation Army. She was framed for murder, and sentenced to prison, got pregnant with in custody and escaped to Cuba, where she still lives in exile. A Black Woman that literally beat the white man at his own game. The story is amazing from any perspective, but even better told from her point of view. Reading her thoughts on the system and how we may be able to combat it and overthrow it is illuminating. Her writing style is easy and consumable and she makes her ideas very simple.
The Fire Next Time
By: James Baldwin
James Baldwin is one of the most celebrated writers in American history. His legacy has made his long list of works daunting. The Fire Next Time is a great introduction to this incredible thinker. Its simply a collection of his thoughts related to race, religion, black nationalism, white supremacy  and our place in it. Baldwin says that our destiny is forever linked with white folks and abandoning them is unrealistic and unnecessary. He has an excellent chapter about his meeting with The Honorable Elijah Muhammed and a beautiful letter to his 14 year old nephew. This book is necessary reading for all black people.
Nigger: An Autobiography by Dick Gregory
Comedian Dick Gregory, surprisingly, has one of the best autobiographies I've read. He writes about his entire life. Growing up black in extreme poverty, running track as a young man, dealing with segregation and racism, becoming a comedian, becoming successful and using that financial and cultural capital to help the Civil Rights movement in the 60s. The man has been through a lot of shit. Despite his hardship he still writers with an incredible sense of humor and paints a wonderful image with his words.  Obviously a comedian has to be a great story teller, but I didn't think it would translate so well to the page.