Highly anticipated,we're clearly desperate for summer vibes. It always seems like just a few months of reckless behavior, but we crave its potential so early in the year. We're teased with good weather and new music to jam to at every event possible. You can't forget the cookouts and trips to the beach,a quick escape of haze for the summer days. The carefree attitudes and thanks to Bey, every girl's goal is to SLAY. This summer will definitely be one for the books. Here are a few things we can all agree this summer wouldn't be complete without.
Day Parties
Certainly not a new phenomenon, day parties have recently become extremely popular within our community. The suns out and it's a great excuse to drink all day, enjoy some good grub and chill out with friends. Definitely, something to look forward to during the summer time.
New Music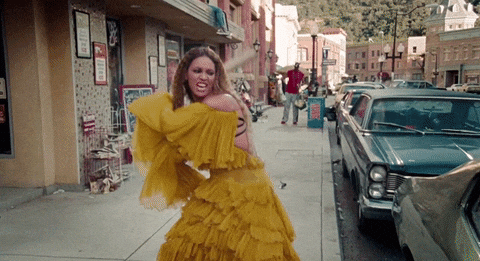 Whether it's trap music, Pop, R&B, Or even reggae, new music is critical for any season. The excitement for new albums to critique and even make captions out of is all part of the summer trill. Bey already has us waving BoyBye, Lemonade style and there's no denying how quick we get up to dance to Controlla. These are just a couple of songs that we're good enough to hold us up for what come next.    
Concerts
In addition to new music, a live concert is a fun way to have a good time and be a part of an audience that shares a similar interest in a particular artist. It's never enough to just listen through your headphones or blast the music through any speaker. Concerts influence and create a more direct and personal connection between you and a performer. An experience that create lasting memories.
Summer Boo
Contrary to popular opinion, summer relations are only an added bonus for the nice weather and good vibes. It may be too hot for cuddling but having someone special enough to enjoy vacations with or simply call over to chill after an exhausting day never hurt anyone. With or without Netflix, a Summer Boo can certainly be that extra spice that makes your summer worth appreciating a bit more.
-Aminat
Sorry4TheBlog can host another SummerBoo Draft if people are interested